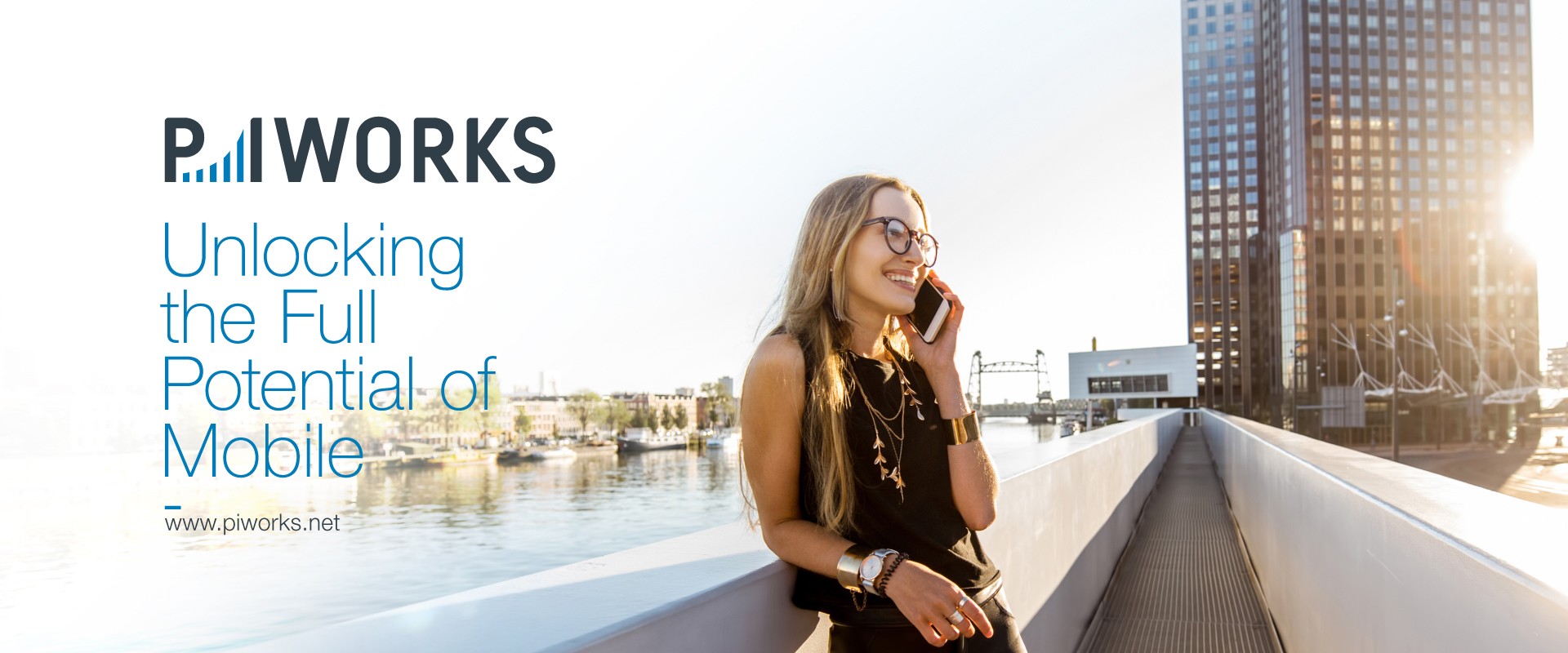 P.I. Works Unveils the New Logo and the Company Web Site
P.I. Works' mission is to unlock the full potential of mobile networks by combining the power of automation & machine learning and empower mobile operators to redefine the subscriber experience. Since our foundation, we have always focused on delivering the most advanced solutions and we continuously invested in our capabilities to deliver a comprehensive portfolio of products and services.

Now we are at a stage where we are the first choice of prominent mobile operators across the world against major global brands and our customers speak highly of us recognizing our efforts, quality work and technology.

The transformation and growth of our business have triggered the evolution of our identity as a company – which required us to renew our branding. Our previous branding which was the combination of orange and grey served well in positioning us as an agile, fast growing company. Now we have a larger customer base and our customers perceive us as well-established brand with a superior technology that is field-proven across major Tier 1 operators around the world. And we are still flexible and agile.

Today we are excited to inform you that, we came up with our new logo and color theme, which have also served as the foundation of the other brand elements, such as our new web page!

The key emphasis of the logo is the accelerating bars with the gradient blue. So, what does it mean?

- The bars represent our core competency and value for customers which is also embedded into our name since foundation, P.I. Works – Performance Improvement. The improvement we offer goes beyond the technology aspect and includes our positive impact on the business performance metrics of our customers.

- The acceleration of the bars shows our competency to improve the network & business performance with intelligent solutions, while network complexity is increasing exponentially and technology transformation is happening at a rapid pace.

- The blue color reflects our identity as a well-established and trusted company with a sophisticated solutions portfolio.

- The gradient theme means that in spite of the increasing number of customers, we are still flexible and agile, responding to change and our customers' requests in the most constructive and smartest way possible. In other words, it shows our ability to challenge the status quo in network management to help our customers perform better.

We hope you enjoy our new look. We are committed to remaining true to our core values and deliver solutions that will drive evolution of your networks and empower you to deliver superior subscriber experience.

Media Contact
P.I. Works
Melih Murat
marketing@piworks.net