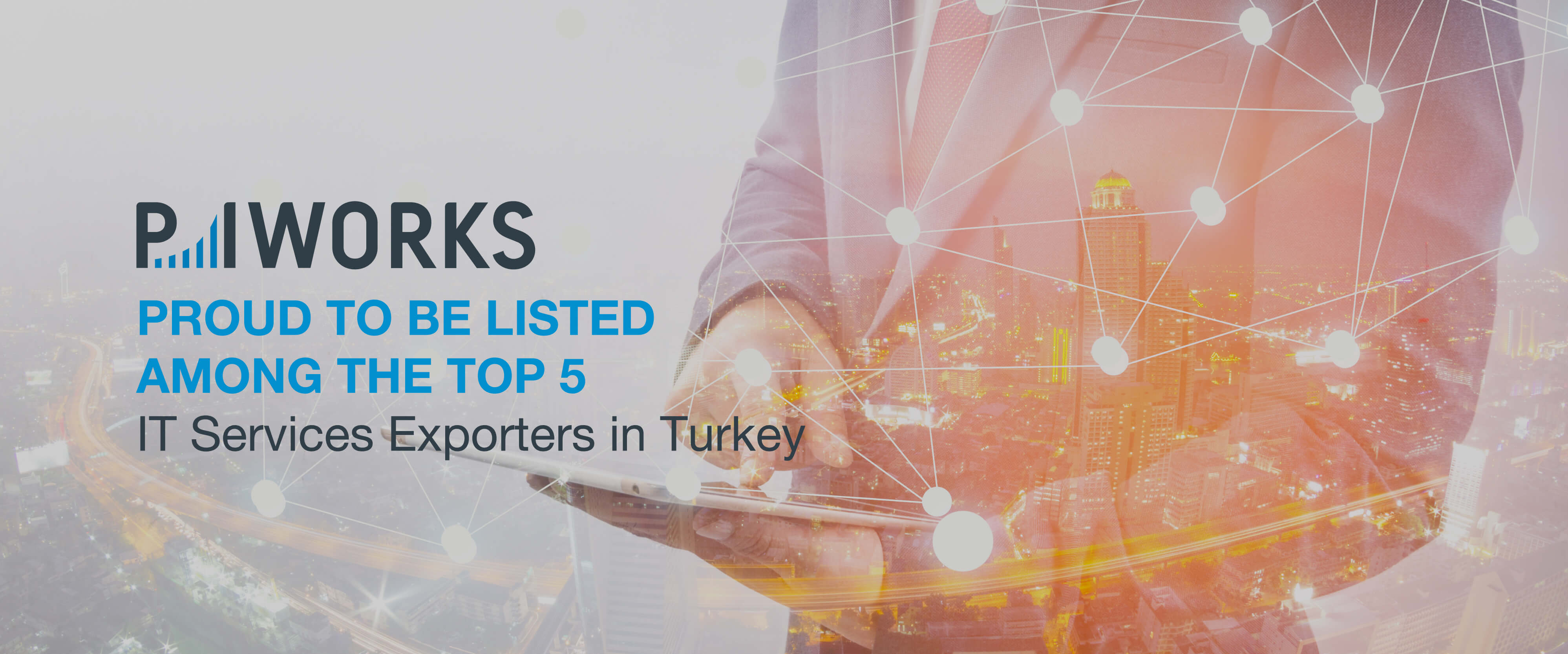 P.I. Works Proud to Be Among the Top 5 IT Services Exporters in Turkey
Turkish Exporters Assembly has announced "Turkey's Top 500 Services Exporters" for the second time with a ceremony on December 16, 2017. Minister of Economy Nihat Zeybekci, Minister of Finance Naci Ağbal and Minister of Customs and Trade Bülent Tüfenkci have also participated to the ceremony to recognize the export champions of Turkey and provided highlights on the 2023 targets of the export industry.

P.I. Works, the global leader in automated mobile network and subscriber experience management, has been listed among the top 5 IT services exporters in Turkey, owing to its strong revenue performance in 2016. P.I. Works CEO & Co-founder Başar Akpınar said, "2016 has been a successful year for P.I. Works as we signed new contracts with Tier 1 mobile operators such as Telkomsel and Telefonica Group. In 2017, we further expanded our customer footprint and showed the value of automated mobile network management in terms of how it drives network efficiency, leads to superior subscriber experience and prepares networks for 5G. We will continue to deliver top-nudge solutions to our customers and reinforce our leadership in the global market by further expanding our global customer base".

Speaking at the award ceremony, Mehmet Büyükekşi, President of Turkish Exporters Assembly, stated, "Turkey will reach its export target of $150 billion in 2023" and added, "Our 500 companies have exported a total of 18.5 billion USD in 2016. This figure corresponds to nearly half of our country's service exports. 495 thousand employments and $7.5 billion worth of investment gave life to our economy".

To learn more about the ceremony and the rankings, please visit https://goo.gl/NfMpoJ (Turkish version - rankings available in pdf format) or https://goo.gl/Yx9S1X (English version - conference summary available).