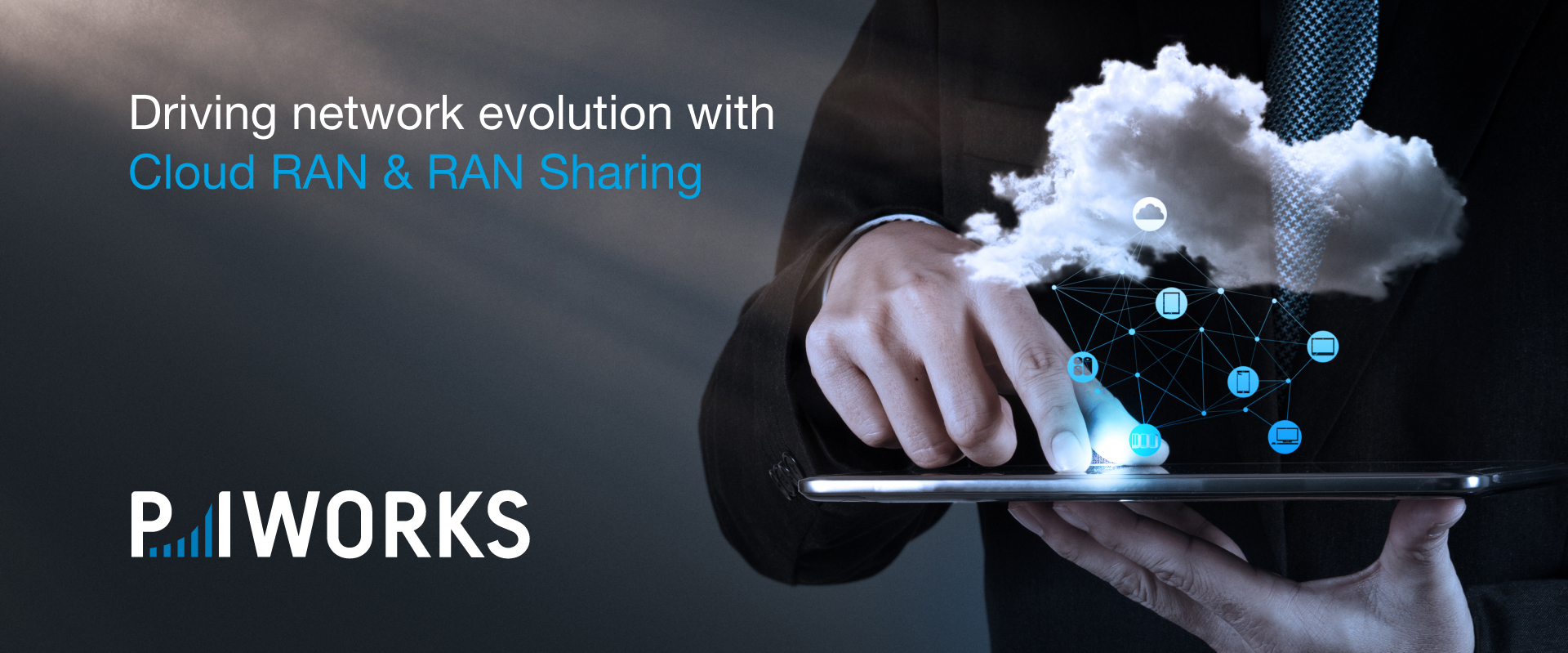 New Era in Mobile Cellular Networks: Moving RAN into Cloud
Improving network capacity and coverage has been a key mandate for Mobile Network Operators (MNOs), driven by the new requirements in terms of throughput, latency, and storage to handle with growing speed of data, voice and video traffic. Defining a new network architecture that provides MNOs to use limited spectrum resources more efficiently seems as the only possible solution to achieve these goals. With the new architecture, MNOs will be able to deliver more innovative services and change the way industries and consumers innovate and communicate. P.I. Works has been a trusted partner of MNOs in this journey, working together with them to drive the shift towards this new architecture.

As a part of these efforts, P.I. Works contributed to a new research "New Era in Shared Cellular Networks: Moving into Open and Virtualized Platform", which is published on International Journal of Network Management on 20.11.2017. The study proposes two major technologies, Cloud Radio Access Network (C-RAN) and RAN Sharing, that are built on a Software Defined Network (SDN) architecture. The SDN paradigm provides hardware abstraction, programmable networking and centralized policy management. These functionalities eliminate the need for overseeing the individual network elements in a decentralized manner and help MNOs centralize the network configuration and management efforts. Most important value of these features is the dynamic virtualization of RAN, core and backhaul networks to enable network sharing among multiple MNOs. This new architecture will also drive operational efficiency.


C-RAN and RAN Sharing ensure efficient usage of network elements and provide reduction in both capital expenditure (CapEx) and operational expenditure (OpEx). RAN sharing drives utilization of network elements by creating a virtual pool of network resources, which can be shared among MNOs. In addition to the operational efficiency gains, this results in significant cost savings as MNOs share the cost of the infrastructure. C-RAN technology moves the baseband units (BBU) of individual cell sites to the cloud, introducing a centralized coordination and inter-site operation. This is enabled by the virtualization of a pool of RAN resources, allowing real-time dynamic allocation of the BBUs as a consequence of on-demand RRH assignment to MNOs.


The proposed architecture makes network sharing possible by dividing the entire network into logical partitions and creating service centric slices. With network slicing, each operator will be able to use reserved parts of the virtual infrastructure. This new design empowers MNOs to drive the evolution of their networks towards 5G. Self-Organizing Networks (SON) is going to play an important role in this set up. P.I. Works believes that being a function of the virtualized network architecture, SON will become slice-aware, move beyond RAN and address the capacity and coverage issues, while supporting mobile backhaul through self-optimization, self-configuration and self-healing of the network.

P.I. Works will continue to work closely with leading MNOs and standards organizations to shape the future of mobile technologies and transform its product portfolio to meet the emerging needs of its customers.

For more information about the research paper, please refer to http://onlinelibrary.wiley.com/doi/10.1002/nem.1986/full.